Welcome to the Apollon Beach Hotel, a charming family-owned hotel located right next to the beautiful sea. This hotel is a true gem that has been welcoming guests since 1975, offering a warm and friendly atmosphere that keeps visitors coming back year after year.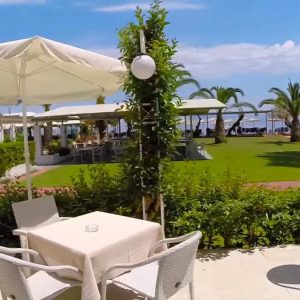 The hotel is owned and operated by a local family, and this personal touch can be felt throughout the property. From the warm welcome you receive upon arrival to the attentive service you receive throughout your stay, the staff at the Apollon Beach Hotel are dedicated to ensuring that you have a comfortable and enjoyable experience.
Each of the hotel's rooms is tastefully decorated and equipped with all the amenities you need for a relaxing stay. From the comfortable beds to the private balconies that offer stunning views of the sea, you'll feel right at home in your cozy room.
Start your day off right with our delicious breakfast, made with fresh and locally sourced ingredients.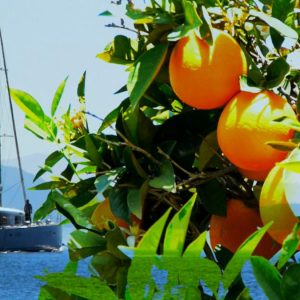 At Apollon Hotel, we offer a wide variety of breakfast options to suit every taste.
Sip on our freshly squeezed orange juice, made from oranges grown on our very own trees. Sample our homemade orange pie, a delectable treat that's sure to delight your taste buds.
For coffee lovers, we offer freshly brewed filter coffee that's sure to satisfy. If tea is more your style, choose from our collection of teas, including black tea, green tea, and herbal teas.
Indulge in our homemade cheese pie, a savory delight that's perfect for starting your day. We also offer scrambled eggs and boiled eggs for those looking for a protein boost.
For a taste of Greece, try our Greek yogurt, a creamy and tangy treat that's perfect for breakfast. And of course, no breakfast in Greece is complete without a slice of homemade orange pie, apple pie, or mandarin tart.
At Apollon Hotel, we believe that breakfast is the most important meal of the day, and we strive to provide our guests with a breakfast experience that's both delicious and satisfying. Join us for breakfast and start your day off on the right foot!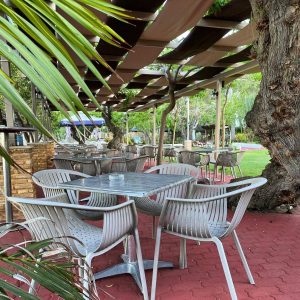 When it comes to dining, the hotel's restaurant is an absolute delight. With a menu that features fresh seafood and traditional Greek dishes, you'll be able to enjoy the authentic flavors of the region right on your doorstep. And if you're looking for a refreshing drink or a light snack, the hotel's bar is the perfect place to relax and unwind.
One of the highlights of staying at the Apollon Beach Hotel is its prime location right on the beach. Whether you're looking to soak up the sun on the sandy shore or take a refreshing dip in the crystal-clear waters, you'll have everything you need right at your fingertips.
In conclusion, if you're looking for a cozy and welcoming hotel that offers breathtaking sea views and a truly authentic Greek experience, look no further than the Apollon Beach Hotel. With its friendly staff, comfortable rooms, and prime location, it's the perfect place to unwind and enjoy a relaxing vacation.